German learners often have to put up with native speakers who only ever speak English to them.
After all, if you go up to a stranger in Berlin and start speaking English only, there's a good chance you'll hear English in response – often quite fluent English at that!
But it's not enough that you have to speak excellent German in order to get people to speak German with you at all.
You've got to speak the right amount of English as well. Hence, our English words in German list. 
You see, if you're going to take part in German society at this point in the 21st century, you've got to reckon with the fact that Germans are international enough to already speak English at a high level.
German-speakers from Cologne to Zurich can even be found sprinkling choice English turns of phrase into their speech with other Germans! In fact, this is a phenomenon so widespread that it even has its own name: Denglish, from Deutsch + English.
Most media coverage of Denglish is either heavily critical of the whole concept or just goes over a couple of words you should be aware of. However, it's not going away, and so it's better to learn it well when you can!
Table of Contents
Introduction to Denglish
German and English are, of course, related languages. They're both part of the West Germanic branch of Indo-European languages, and there's a ton of shared vocabulary between the two languages just by virtue of this part of their history. Adapting English words to German doesn't often take a lot of mental gymnastics.
However, there's a distinct difference between these "old roots" and new English borrowings into German. 
German was actually a really well-respected international language of science and philosophy for many centuries in Europe, surpassing the English language in popularity in many aspects. 
It wasn't until around the 1960s to the 1980s that English started becoming the "international language" even in Germany. This took shape slowly, but by the time of the fall of the Berlin wall, many West Germans were regularly using English words in their conversations even with other Germans. After the wall fell, everyone started following suit. 
Today, English is still seen as quite prestigious in German culture. Many Germans take pride in the fact that a majority of the population can speak English well enough to get by – plus at least one other language thanks to the German primary and secondary education systems. 
That's not even counting the influence of the Internet. Although German is well-represented on YouTube, the sheer amount of English-langauge content overpowers it on Youtube, Instagram, and other social media. Just from interacting with this kind of media, Germans get comfortable with plenty of English words and they even feel comfortable introducing them back into their own informal German use.
Today, a mixture of German and English (or Denglish) is no longer the mark of imperfect German or English that it once was. It's a cultural marker. 
Denglish Examples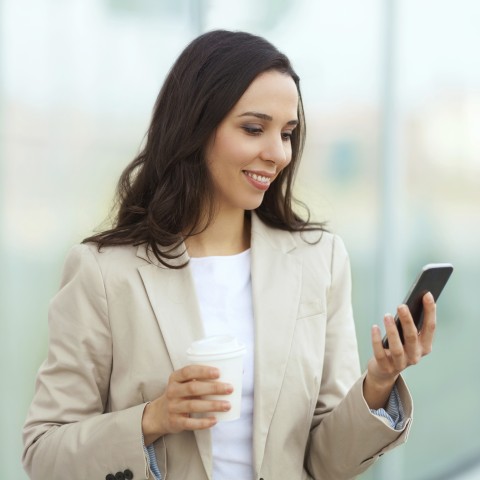 With all this adoption into the German language, you might expect that these words would be preserved in their original meanings as a mark of difference from German. Although that's often the case, it also happens that the opposite occurs: a word comes originally from English but has shifted its meaning after being adopted into German. 
Probably the best-known example of that phenomenon is the word das Handy. This is clearly an English word in origin as German words don't end in -y like that, but instead of an adjective meaning "useful," this word is a noun meaning "mobile phone." And it's not like how in English people refer to your "phone," your "cell phone," or your "mobile" – it's all Handy, all the time. Many Germans even insist to English speakers that the word must be the same in English too!
Up next is the word das or der Evergreen, meaning "classic song that never goes out of style." The German word for "a tree that is green all year" is actually a direct translation of the English – immergrün.
In the same vein, the word der Oldtimer refers to a classic car, not an old person – that's an alter Hase "old rabbit."
This extends to verbs as well. Trampen means "to hitchhike," which makes sense if you're familiar with older literature about people riding the rails (probably where the term came from!) and anturnen does not mean to turn something on, but is a word meaning "to get hyped."
Another common way of implementing English words into German is creating compound words out of an English and a German word. This might sound like creating a Frankenstein monster, although due to the relation between English and German, this works actually fine. An example of such a word is die Teamarbeit or "teamwork," which consists from the English word "team," and the German word Arbeit meaning "work." 
Loan Words vs. Denglish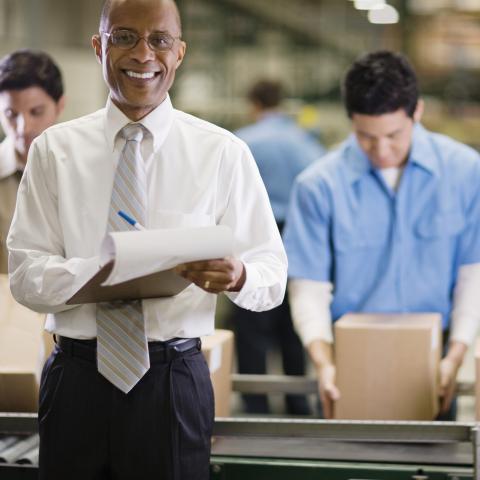 In German, there are also a ton of words borrowed directly from English, often with the English pronunciation kept totally intact. These loan words have the same meaning in German and English and would be understood by listeners even without any German knowledge.
And in fact, there are hundreds.
Plenty of them pop up in the business world as trendy alternatives to pure German words. One such example of an outdated word is die Besprechung which has been replaced in the business jargon by its English equivalent – "meeting." 
In the same way, die Leitung has turned into der Manager
You can take a bunch of English verbs related to computers and e-mail and simply conjugate them as if they were German to begin with – so you'll have googlen, forwarden, clicken, downloaden, and so on instead of what you might find in a dictionary. A lot of Germans find this really annoying, but it really does happen all the time. Just check out a couple of German YouTube channels to see how people talk about tech and software in German, since there's not really any textbook that can help you with this kind of vocabulary.
How These Names are Said in German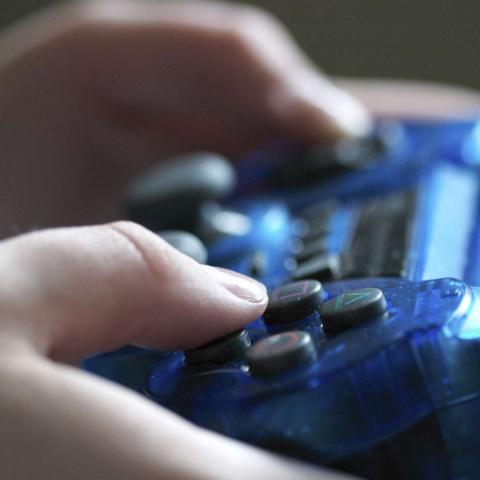 Interestingly enough, most pop culture from other countries is dubbed into German instead of just coming with subtitles. Dubbing is a huge deal in German film culture, and usually one actor sticks with a single dubbing target for their entire career.
Because of this, movie and TV series titles are localized into German in their entirety, as it'd be a bit weird to have a whole cast and high-quality dubbing but with a foreign-language title.
Star Wars becomes Krieg der Sterne "War of the Stars" while Lord of the Rings is translated directly as Herr der Ringe. Many German learners have loved Harry Potter und der Stein der Weisen "the Philosopher's Stone," in both book and movie formats.
Fun fact: Sometimes Germans tend also to keep English names, since it appears "cool," but they would change the name for the German market. So in Germany you won't find for example Marvels "Captain America: The Winter Soldier," but instead you can watch "The Return of the First Avenger."
These cool-sounding German names are unfortunately the exception rather than the rule. For quite some time in the 1980s through the 2000s, German dubs came with totally different titles from the original films – so the Dreamworks Animation classic "A Bug's Life" ended up as Das große Krabbeln "the big crawling!"
Brand names such as Starbucks, McDonalds, and Burger King are simply spoken as normal German words, with German accents of course. Sometimes, a brand like "Xbox One" will be said exactly as it is in English, but the "Playstation 4" would be pronounced as Playstation Vier. There's not really a system to this; it's just something you have to pick up over time.
English Words Derived From German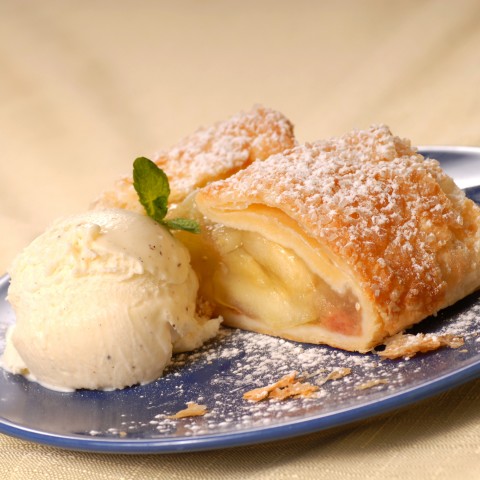 The exchange of ideas and vocabulary didn't just happen in one direction between the English and German languages. Thanks to a great deal of migration from Europe to the United States in the 19th century, many Americans can trace their roots back to the German Old Country, and with it their heritage languages as well.
Although there has been cultural exchange between Germans and residents of other English-speaking countries, Americans seem to have picked up the most words related to German food.
Therefore, everybody from New York to Los Angeles knows that a Strudel is a pastry with fruit filling, a Bratwurst is a barbecued sausage, a bagel is a round and chewy roll with a hole in the middle, a pretzel (originally Brezel) is a long and thin piece of sourdough tied in a knot, and a delicatessen is where you go to buy all of these things!
Philosophy and sociology have benefited from German terms as well, such as übermensch or "superman," or wunderkind "gifted child." Even the everyday word Kindergarten comes from German, literally meaning "child garden!"
Conclusion
Earlier in this article we said that there isn't really a good way to study Denglish. And it's true, you won't find many resources that treat it seriously.
This is even a good thing, because anyone who compiles a serious dictionary at this point is going to regret it a few years later when dozens of terms have become outdated and dozens of new ones have entered the language.
The best way to keep on top of these trends, therefore, is to attain a good level in German with a high-quality and holistic German resource like GermanPod101.com.
In addition to providing helpful grammar guides and cultural notes, GermanPod101 will get you ready to tackle real-life German and real-life Denglish as well! Try it out today and see how accessible all forms of the language can be!
How many of these English words in German were you surprised to find on this list? Are there any we missed? Let us know in the comments!