You already know you need to learn about German pronouns. They're a small but absolutely indispensable part of learning a new language.
Congratulations – you mostly know them already!
German pronouns are almost the same as the English ones, with just a couple more here and there. You know, plural second person, formal address, all that good stuff like in other European languages.
The only difficult part is, well, the grammar. Each pronoun has several different forms based on what case it's in. You not only need to know what that means, but you also need to get used to actually making those changes during natural speech.
Since cases are the key to really understanding German pronouns, let's start with those.
Table of Contents
1. Opening Up The Cases
Cases, for all their difficult reputation, are just different forms of words to mark their grammatical function, such as subject or object in the sentence. English shows that only with pronouns: she is the subject form ("she does something") of an English pronoun, and her is the object ("something happens to her").
German marks many parts of speech for case, especially pronouns. German has four cases, but that doesn't mean four pronoun forms – there are overlaps. You'll see that very quickly.
Traditionally, the German cases are known as Nominative (subject), Accusative (object), Dative (indirect object), and Genitive (possession).
Let's have a look at an English sentence to illustrate.
         Her brother gave me the book.
Here, "her" is a possessive pronoun. "Brother" is the subject. "Me" is the indirect object. And "the book" is the direct object.
All of these kind of blend together in English, but in German, the parts of the sentence are usually crystal clear.
This, by the way, doesn't mean German is any better or worse of a language than English for having cases.
It's simply the way the language developed. Thousands of years ago, every language spoken in Europe had complex cases, but over time, some of them combined and others were lost entirely in different languages. It's a natural cycle, and in a few more centuries German might lose its cases – or even give them to English!
2. German Pronouns in the Nominative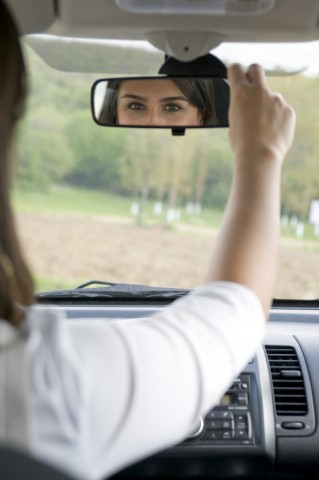 "Nominative" is the first German case, used to mark the subject. It's the basic form of the word, and therefore the simplest to translate directly into English.
Here's a brief chart of the personal pronouns in English and their counterparts in German, all in the nominative case.
| English | German |
| --- | --- |
| I | ich |
| You (informal) | du |
| You (plural) | ihr |
| We | wir |
| He | er |
| She | sie |
| It | es |
| You (formal) | Sie |
| They | sie |
As you can tell, German distinguishes between three different kinds of "you:" Formal, used for talking to strangers older than you or people like bosses or professors; informal, used for friends, relatives, and strangers younger than you, and plural, used when you're talking to a group of people in an informal setting. When speaking formally to a group, the formal pronoun pulls double duty.
This makes sense from an English perspective too, by the way. A couple of centuries ago, "you" was both the plural and the formal in English, and "thou" was the informal singular. German still makes that  distinction – and even uses ihr to refer to one person in particularly formal or traditional settings, such as an apprentice to their master.
Also take note of capitalization! Only the formal Sie is always capitalized in German, though du is sometimes capitalized in advertisements or in magazines for young people. It can seem a little weird for English speaker to keep ich in lowercase, though naturally that's balanced out by all the other capital letters floating around in German.
Let's see some examples!
Sie ist Taxifahrerin.
She is a taxi driver.
Sie sind ein guter Lehrer.
You're a good teacher.
Sie haben heute viel zu tun.
They have a lot of work to do today / You have a lot of work to do today.
These sentences illustrate how you have to rely on either the verb conjugation, the context, or both to make the meaning clear. Here, though, are some easier ones:
Ich wohne in Belgien.
I live in Belgium.
Hast du Hunger?
Are you hungry?
3. Accusative German Pronouns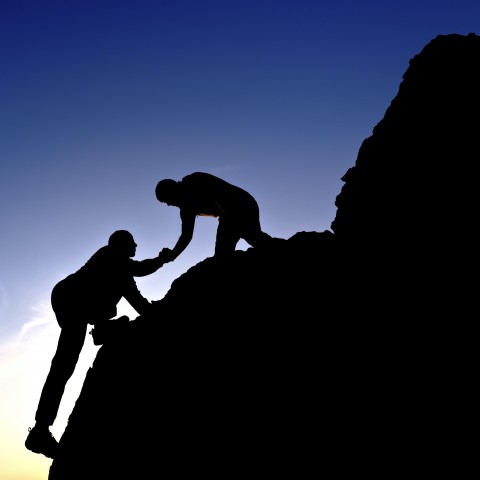 "Accusative" is the case that marks the object. First, the chart for reference.
| English | German |
| --- | --- |
| Me | mich |
| You (informal) | dich |
| You (plural) | euch |
| Us | wir |
| Him | ihn |
| Her | sie |
| It | es |
| You (formal) | Sie |
| They | sie |
Not a whole lot of difference from the nominative case! Less than half change at all from nominative to accusative. And here's how you know when to make that change.
Whenever you'd say "me" in English to express the same concept, use the accusative in German. Think about a couple of verbs for a moment: "Pat sees me." "The coach hit me." Those verbs are going to be accusative in German too, and so look at the examples:
Hast du ihn gesehen?
Did you see him?
Ich werde euch nicht beraten.
I won't give you (plural) advice.
Magst du mich?
Do you like me?
It's easy to find lists online of the most common accusative verbs in German. You can also look for set phrases, because many German preposition-verb combinations take a specific case. Thus, for "to think of somebody," the preposition is always an and the phrase is an jemanden dachten.
Of course, knowing when to use the pronouns is one thing, but learning to actually produce them accurately under pressure is more difficult.
4. Dative German Pronouns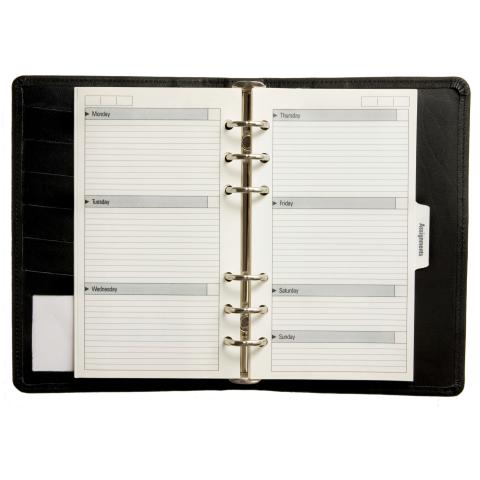 The "dative" case marks the indirect object. In German, some verbs require a dative case pronoun even if you think it would logically be accusative, such as "to help."
Können Sie mir helfen?
Can you help me?
That's not mich like we learned before! Take a look at the next chart:
| English | German |
| --- | --- |
| Me | mir |
| You (informal) | dir |
| You (plural) | euch |
| Us | uns |
| Him | ihm |
| Her | ihr |
| It | ihm |
| You (formal) | Ihnen |
| They | ihnen |
English no longer distinguishes between accusative and dative. Instead, you can think of dative as being something like "to me." Whenever you want to say "to me" in English, translate it as mir in German.
These pronoun forms, if anything, are used more frequently than accusative forms in everyday German.  Of course that depends on what you're talking about and what verbs you're using, but take service German for instance.
Wir wünschen Ihnen einen schönen Tag.
We wish you a good day.
5. Genitive Case
By the way, what happened to the genitive case?
To be honest, there are in fact genitive pronouns in German, but they're very rarely used. Here's a list of those pronouns:
meiner "of me"
deiner "of you "
Ihrer "of you"
seiner "of him, of it" 
ihrer "of her, of it" 
seiner "of it" 
unser "of us" 
euer "of you"
Ihrer "of you "
ihrer "of them"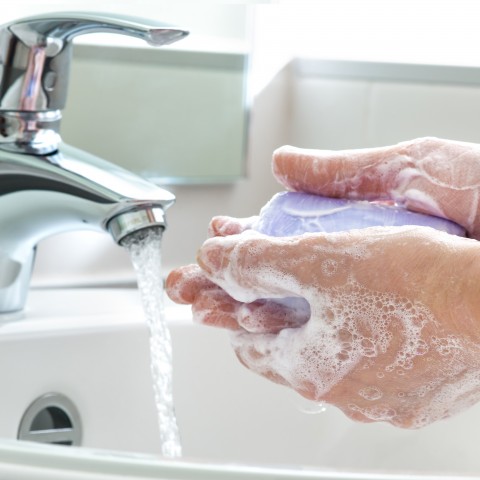 So fall, all of our charts have been separated by case. That was to make it easier to handle. Crack open any German textbook, though, and you'll see a nice big chart with every case all at once. 
Now that you're comfortable with each case at a time, let's open it up and show off the demonstrative pronouns in every German case.
| | Masculine | Feminine | Neutral | Plural |
| --- | --- | --- | --- | --- |
| Nominative | dieser | diese | dieses | diese |
| Accusative | diesen | diese | dieses | diese |
| Dative | diesem | dieser | diesem | diesen |
| Genitive | dieses | dieser | dieses | dieser |
This looks surprisingly like the charts for ordinary German articles – so once you learn the case endings for those, you're good to go here as well!
In written or formal German, the word jener is used to say "those," while dieser is used for "these." Jener has the same endings, so it's not too hard to learn, but the truth is, people just say dieser for both "these" and "those."
Kennen Sie diesen Mann?
Do you know this man?
Mit der Hilfe meiner Frau, habe ich diese Stelle bekommen.
With the help of my wife, I got this job.
One more important type of pronoun is a reflexive pronoun, used with a huge number of German verbs.  It's the equivalent to English pronouns like "myself" or "ourselves." Also, it's mostly identical to the accusative and dative pronouns we saw earlier, but with one nice simplification.
The only change is that you have to say sich (in both accusative and dative) for the third person. Put another way, "himself," "herself," and "itself" all translate to sich in German.
Sie wäscht sich täglich.
She is washing herself everyday.
6. Conclusion 
You might be thinking, "Do I really have to memorize those charts?"
Well, yes and no. Memorizing the charts and being able to write them by hand does have some real advantages. You'll be able to compose and revise accurate texts, for one, since you'll know all the rules by heart.
But developing a feel for the language is just as important.
And that comes with time. It's a slow process that requires a whole lot of actual German content to be read, watched, and listened to.
Fortunately, you can achieve both goals quite easily right here on GermanPod101.com! We have excellent grammar resources as well as a real treasure trove of vocabulary lists – and that's not even mentioning our flagship podcast series!
Relax with our German learning material and watch as it slowly becomes second nature to use the correct German pronoun every time.
In the meantime, don't hesitate to reach out in the comments section with any questions you have about German pronouns. We'll do our best to help!
May 28, 2020
What would you say to lift the spirits of a special person you know? No doubt, you have dozens of kind words that come to mind in English, but do you know many compliments in German?
A compliment can be described as a polite expression of praise, admiration, encouragement or congratulations. It's sometimes used in absolute sincerity and sometimes to flatter, but either way, human beings love to receive compliments!
Table of Contents
1. The Importance of Compliments
Giving and receiving compliments is so important in society, that you can be considered rude if you're a person who never acknowledges anyone. We all need to hear words of affirmation to feel good about ourselves or our achievements, whether big or small. Life is full of daily challenges that can feel overwhelming sometimes – both in terms of the things we have to accomplish and the way we look at the world.
Call it vanity, but it's a basic human need to hear kindness and appreciation from other people. In the same way, we need to be giving out some of that kindness and helping others to feel good about themselves. Remember the saying "It's better to give than to receive"? Well, that applies to compliments in a big way. The cool thing is that when you're generous with your words, you more than likely will invite the same back from people.
So, where did this wonderful idea originate? The word 'compliment' has its origins in the mid-17th century; back then it meant 'fulfilment of the requirements of courtesy'. There was a time when it was normal to compliment others upon meeting for the first time. In some cultures, that's still the norm. If only we could have more of that today!
If you think about how much it means to receive a genuine compliment from someone whose opinion matters to you, it's easy to reverse that and realize they probably feel the same way. There is no way around this: it's vital to pay compliments to each and every person who is a part of your life, and to do so regularly and with sincerity.
2. Compliments you always want to hear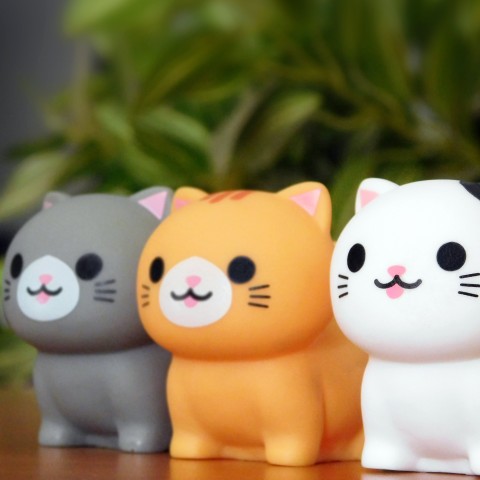 The nuances in the type of personal compliments you've been hearing all your life are so deeply present with you by now, that you have a very specific emotional response to each of them. It will be a little different for each of us, since we've had different input from the people around us since childhood – especially from family and close friends – but we're individually used to certain words and as a result, we can detect when they're spoken with sincerity. How we perceive and receive compliments from specific people has a lot to do with how much we value them, too.
Put yourself in a foreign country and suddenly you're having to think about the words you're hearing, doing mental and emotional arithmetic to determine the speaker's intent. It's tricky business! When you've only been learning German for a little while, you'll get the gist, but some of the speaker's truth might be lost on you.
Can you see where I'm going with this? When it comes to compliments in German, do yourself a great favor and use them often. Learn the real meaning and impact of what you're saying, and you'll be able to start feeling those squishy emotional responses in no time. You'll also be able to pay genuine compliments in German that will win people over and earn you a valued place in their hearts.
A compliment in German culture is as important as one in any other culture – perhaps even more so. Part of fitting into your new community means having a likeable and approachable nature, so bring on the compliments and start winning people over!
GermanPod101 has fifteen great compliments to teach you for various situations. Enjoy!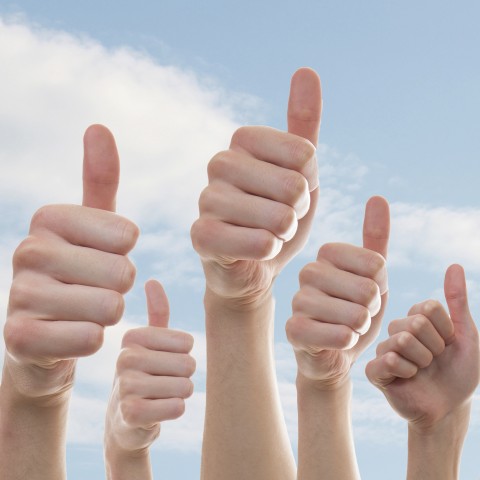 1- You're handsome. – Du bist gutaussehend.
Do you know how to compliment a guy in German? This is one of the best German compliments you can pay a man if you want to make him feel attractive. What man doesn't like to hear that he's handsome? The younger generation may see it as quite an old-fashioned word, yet men of all ages respond well to "You're handsome".
There are many other ways to tell a guy that he's good-looking, of course, but these particular words carry a timelessness that is only ever good. It doesn't have any subtle meanings or flirtatious implications, so it's pretty safe to say to a man who you have no romantic intentions with. Of course, it certainly can also be said romantically! As with most things, it's all in the way you do it.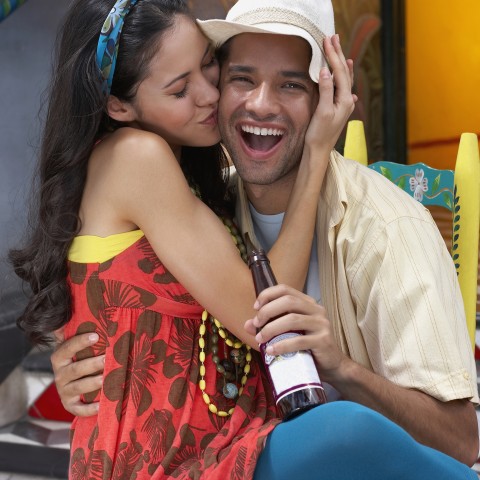 2- Great job! – Großartige Arbeit!
When you've worked really hard at something, you want your efforts to be appreciated. There isn't one of us who doesn't feel that way. You might know you've done a great job, but you need to know that other people have noticed and are appreciative of your effort. Otherwise, why bother giving it your all? Part of our basic makeup as humans is the need to be pleasing to others.
How much more so in a work environment, where your performance could determine the trajectory of your career? We seek validation from our bosses mainly because this is vital information that tells us whether we're heading for success or failure.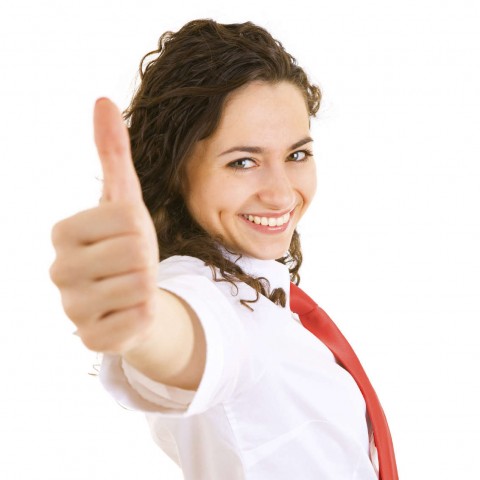 3- Your resume is impressive. – Ihr Lebenslauf ist beeindruckend.
It's pretty much a given that attending a job interview is going to be nerve-wracking and the first thing you want to be sure of is that your resume looks good to the interviewer. Hearing the above words will give you hope and help you to relax before the questions start. In other words, these are important German praise words to know if you're job-hunting. Next time you're being interviewed by a German boss, listen for these words, as they're a positive sign.
In my experience working abroad, I found that the most important requirement interviewers had was just that they like me. By the time you get to the interview, you've already been screened, so what's next in the deciding factor? It's simple: chemistry. The energy between two people is a huge factor in how well you'll work together, and that magic happens in the first ten minutes. First impressions go a long way!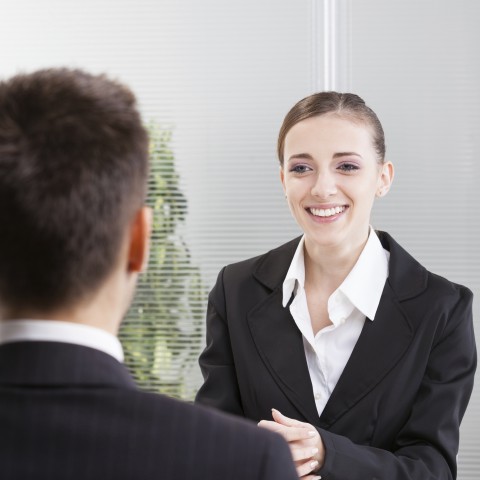 4- Your inside is even more beautiful than your outside. – Deine inneren Werte sind noch schöner als dein Äußeres.
Isn't this just a wonderful compliment to hear? It sure is, and that makes it equally wonderful to give. If you meet someone who has a heart of gold, use these words!
Most women love to be complimented on their external beauty, but being seen as attractive can feel like a burden if it's the only thing people notice. When paying compliments in German to a woman, try to think of her personality and what her perception of your words will be. Women want different things from different people, and someone who cares about you will care a lot about how you see her on the inside. Looks are fleeting; the people we trust to stick around forever are those who've seen beneath the surface and still want in.
It seems to be true that the more self-aware and 'conscious' a person is, the more they're going to appreciate being valued for their place and importance in this world, above their looks. Men or women – we're the same in this way. It doesn't mean you should stop telling people that they're physically beautiful, just that you should balance it with thoughtful observations about the person's character. Psychologically, we crave this balance and without it, insecurity gets a foot in the door.
Men are no different. Compliments directed to a man's inner core are highly prized by guys. For his self-esteem, he needs to know he is valued for who he is deep down.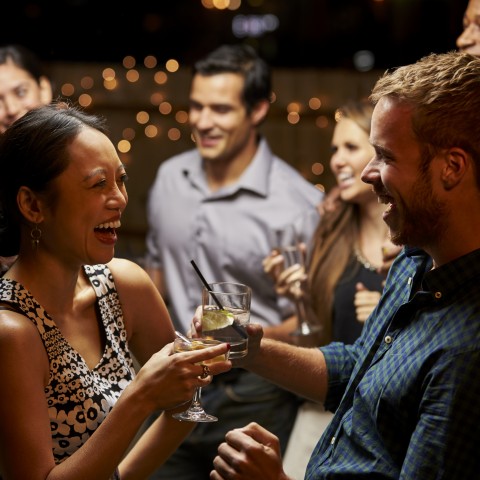 5- You make me want to be a better person. – Dank dir möchte ich ein besserer Mensch werden.
Do you know someone who inspires you so much, that their mere existence makes you want to move those metaphorical mountains and become the absolute best version of yourself?
This phrase is a lovely thing to say to someone who you care about on a personal level. It's the kind of compliment reserved for the few special individuals who mean so much to us, that our greatest desire is to have them see us 'becoming' – not for anyone's profit, but just for the sake of love and personal growth.
You might feel this way about a romantic partner, a very close friend or a family member. If you feel this way, don't hold it in! That person needs to hear it. You will make them feel good and help them to know that the love they put into nurturing your heart is noticed. Chances are, they feel the same way about you.
When you look for the good in others, you start to see the good in yourself. It takes a bit of thought to come up with a string of kind words that convey maximum positive truth about the other person; in those moments, you're being unselfish and considering their needs before your own. I genuinely believe that paying someone a heartfelt compliment is an act of self-love. After all, giving is more important than receiving. When you give out compliments that are true, you do the world a service and create beauty in your circle. What's more, you invite reciprocated words of affirmation – whether from the same person, or someone else. When you give, it will inevitably come back to you.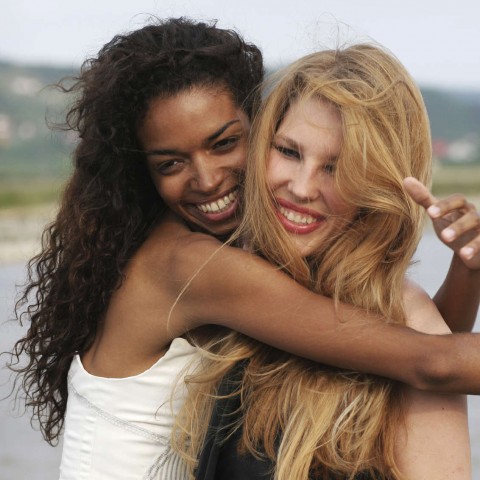 6- That jacket looks nice on you. – Die Jacke steht dir.
Men secretly love to be complimented on their clothes. Yup – it makes a man feel good to hear these words, especially since a favorite jacket is something he'll wear often in cooler weather or to work. If the fabric brings out his eyes, tell him!
Learning some practical and more specific German compliments like this one is a great idea, because it shows that you've actually thought about what you're saying. Noticing details about a person's outfit and commenting on them comes across well to the hearer and sounds more sincere than "You look good." Think about the last time someone noticed your outfit, and you'll know just what I mean. It makes you feel more confident as you go about your day.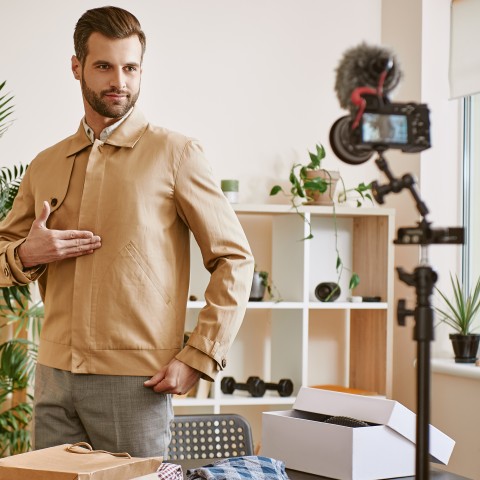 7- I know that it was a tough project, but your performance exceeded my expectations. – Ich weiß, dass es ein schwieriges Projekt war, aber Ihre Leistung hat meine Erwartungen übertroffen.
In the work environment, it's vital to know some German praise words that encourage, uplift and express real appreciation. In this sense, compliments can be a form of leadership; a good leader helps his or her team to grow by building them up and pushing them on.
If you hear these German words, you can rest assured that your boss is very pleased with your work. If you're a teacher at a German high school, this is also a great phrase to encourage learners with when they've worked hard on a project.
8- You're smart! – Du bist schlau!
Smart, clever, brainy – these are all synonyms for intelligence and one of the best compliments you can give. Everybody likes being thought of as smart, so here's a compliment that can be used in both casual and formal settings. We say this to boost the self-esteem of kids, to praise our friends when they have good ideas and to express awe of a colleague in the workplace.
Being 'smart' can mean you make good choices in general, that you have a particular area you excel in, or even that you have an above-average IQ.
Everybody likes the idea of having a high IQ, but it's not as simple to determine what that even means as we once thought. When I was studying to work in Asia, there was a lot of buzz about Multiple Intelligences Theory as a more accurate determination of intelligence than traditional IQ testing. The theory was developed by Doctor Howard Gardner and the critical reception was complex, to say the least.
Gardner argues that there is a wide range of cognitive abilities, but that there are only very weak correlations among them. For example, a child who learns to multiply easily is not necessarily more intelligent than a child who has difficulty with this task; the child who seems better at art might actually understand multiplication at a fundamentally deeper level. Humans have different learning styles; if one appears to have difficulty grasping a certain concept, the first step is to change the teaching approach.
We're all smart in our own way, so remind your reflection of that each morning!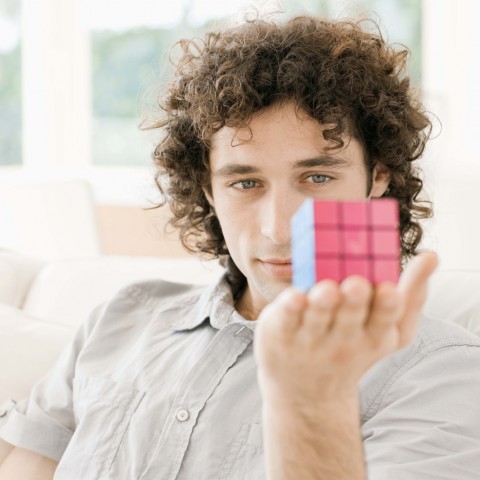 9- You are an awesome friend. – Du bist ein toller Freund.
On a more personal note – how good does it make you feel to hear that your friend appreciates you? I'd say it's right up there with the best kinds of 'thank you'. Knowing this, it makes sense to learn this phrase in German and use it next time your German friend has done something selfless and amazing for you. Let them know with this compliment in German and make their day.
The lovely thing about using these words is that they encourage even more acts of kindness and support from friends. When you put effort and energy into a friendship and aren't afraid to share sentiments of love, such as this phrase, chances are the friendship will go the distance. If your sojourn in Germany is more than a few weeks, you're going to need a good friend or two, so hold on to this friendly phrase!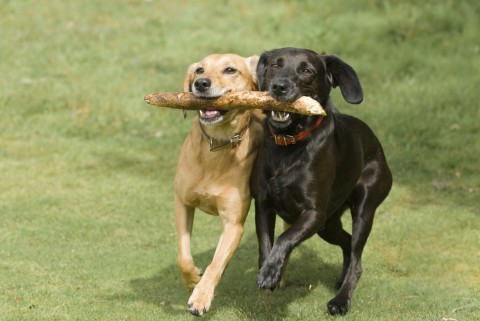 10- You have a great sense of humor. – Du hast einen tollen Sinn für Humor.
Did you know that chimpanzees, gorillas, bonobos, and orangutans engage in social laughter? It's true! Laughter is an important form of social play that connects us and helps to relieve tension. It's nice being around someone who makes us laugh or who finds us amusing.
I have a weird sense of humor that many people don't get, but those who do seem to end up cry-laughing a lot in my presence and somehow that makes them my favorite humans. I've learned who I can and can't be funny with. Have you had a similar experience?
Being able to tell someone that you like their sense of humor is important in your social circle. In fact, take these words along with you on a date. If he or she cracks you up, they will definitely appreciate hearing you say so in German.
11- Your smile is beautiful. – Dein Lächeln ist wunderschön.
When paying aesthetic compliments in German, especially to a woman you don't know very well, try to avoid talking about her body and say something like "Your smile is beautiful", instead. It's a guaranteed winner! It can be tricky complimenting women in this modern world, where ladies don't always feel safe, but that's no reason to stop expressing admiration altogether. Choose your words wisely and you'll be well on your way to making their day!
Let's not exclude men from this compliment, though – it's an excellent choice for a guy you like and feel safe with. In fact, the beauty of this compliment is that you can say it to pretty much anyone, of any age, and it will likely be well-received. Next time you want to make a homeless person smile – this is the better word choice!
12- I love your cooking. – Ich liebe deine Kochkünste.
If there's one form of praise we can't leave out, it's how to give kudos for someone's culinary skills. German compliments for food are a must if you want to be invited back for another home-cooked dinner at the home of the local masterchef. As much as the street food is to die for, nothing beats the experience of an authentic home-cooked meal in Germany. Be sure to read up on basic dining etiquette before you go, and don't forget to download the German WordPower app to your phone so you can confidently ask the cook for tips.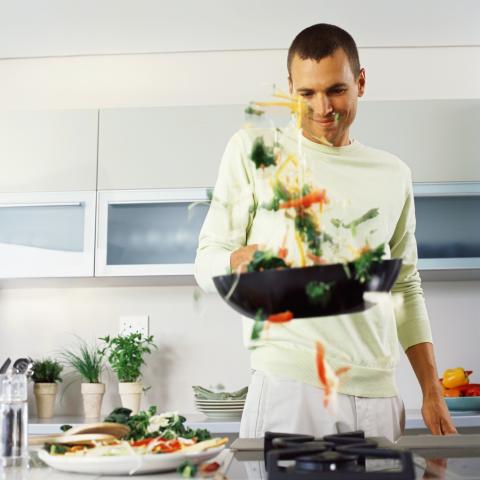 13. You have good taste. – Du hast guten Geschmack.
My sister is one of those people who'd rather be complimented on her taste than on her personality, brains or looks. Do you know someone like that? It's usually the girl or guy in your group who's always well-dressed and probably has a full-on feng shui vibe in their home. If you meet someone in Germany who loves their labels, only wears real leather and whose hair is always on-fleek, here's a compliment they will appreciate.
To have good taste means knowing what is excellent and of good quality, with an eye for detecting subtle differences that make something genuine or not. People with good taste can discern what others find appealing, and tend to impress with their aesthetic choices. This friend will be the one you'll go to when you aren't sure what jacket to buy for your interview, or what gift to choose for your hosts.
So, is good taste about social conventions, or the genuine value of an item? Well, since it can refer to taste in music, art, design and fine wines as well as style choices, I think it's an interesting combination of both. What do you think?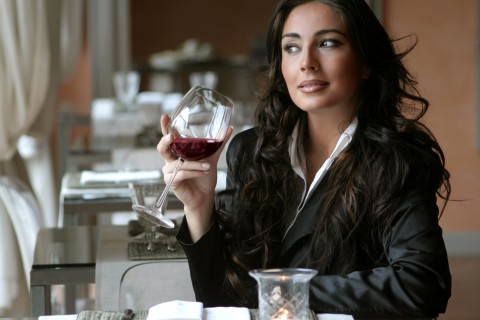 14- You look gorgeous. – Du siehst wunderschön aus.
"Gorgeous" makes me think of powder blue lakes, newborn babies, wild horses and Terrence Hill in the 80's. Synonymous with 'stunning', it's a word that means something beyond beautiful and as such, it's one of the ultimate words of admiration. The vocabulary.com dictionary suggests reserving this word for the kind of looks that take your breath away; in other words, save it for someone special – like a date you adore and definitely want to see again.
Does that mean you can only tell a captivating date that they look gorgeous? Of course not. You can say "You look gorgeous" to a friend dressed up to meet their beau, a child tolerating a bunny suit for the school play, or to anyone special who needs a confidence boost. As long as you're being sincere, this is a wonderful phrase to express admiration.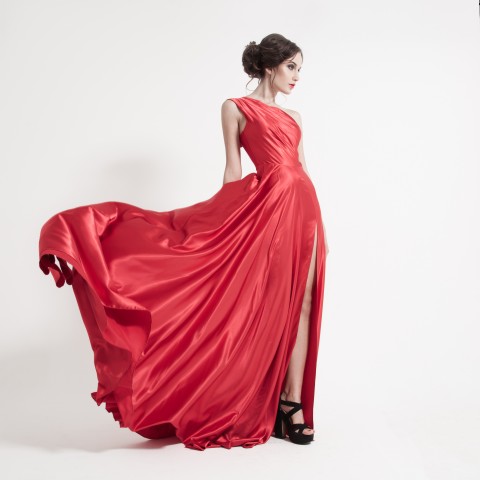 15- You have a way with words. – Du bist sehr redegewandt.
There's always that one person in the group who's great at articulating deep thoughts, writing intriguing social media posts or comforting others when they're feeling low. Your companion with this skill is likely very empathetic and although the words seem to come easy for them, they might find it difficult to be vulnerable.
When your friend or lover has let their guard down and shown you that soft place, don't be afraid to tell them that it's good, because they need to hear it. "You have a way with words" is a meaningful phrase that lets them know they've made a positive impact and their words are wanted. Your kind compliment will ensure that their eloquent words keep coming.
3. Conclusion
Next time you're traveling or working in Germany, keep an ear open for the compliments you've learned, as they might be aimed at you! If you're taking time to listen to native speakers on our YouTube channels or with Audio Books, it will also help a lot with the accent. Familiarizing yourself with the sound of compliments in the German culture is important for your journey and will make your overall experience more meaningful.
Being acknowledged by others helps us to feel accepted and secure, and these are two things we all want to feel when venturing into unfamiliar territory. Remember that although compliments have more impact in your own language, it's only because you've spent a lifetime hearing them and have become accustomed to the fullness of their meaning. You can get there with German, too – it just takes a little time.
Don't forget the golden rule: give more than you receive! Paying compliments to the people you meet will not only give you excellent language practice, but the reward will be new friendships and positive vibes.
Here are a few more ways you can practice daily:
Chat online with the guys and gals in our learning community. Nothing beats real-time information on how people are currently speaking. It's a good way to hear some German colloquialisms.
Take time out to read. Reading is an excellent way to develop photographic memory of how the phrases look in German. We have both iBooks and Kindle books to choose from.
There are also some fantastic free podcasts you can listen to on iTunes. They promise to get you speaking after the very first lesson.
One last thought I want to leave you with: don't forget to receive a compliment with grace. You deserve to hear good words, so get used to smiling and just feeling the kindness with gratitude.
Well, time for me to go! I hope you've enjoyed learning these useful compliments with us at GermanPod101 today. Now, go out and find some cool people who need to hear them!