"Culture" is a tricky word. It often comes up when talking about a foreign country, and all the different rituals and handicrafts immediately spring to mind. Woven baskets! Wooden shoes! Pretzels!
The truth is, you have just as much culture as anybody else in the world. Culture is all about what you perceive as normal and what your society expects as a baseline—and that can be surprisingly different from place to place.
We've created this guide to get you up to speed on the German culture basics and to give you a better understanding of life in German-speaking countries. Let's dive in.
Table of Contents
1. Values and Beliefs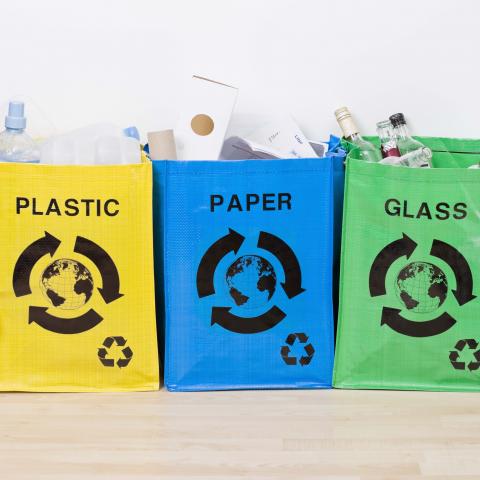 In German culture, values and beliefs are at the core of society. Germans value the concepts of control, community, and privacy, and these cultural elements are the driving force behind the lives and work of much of the population.  
Germans prefer to live an organized life. This is where the stereotype of Germans absolutely needing to be on time comes from. If you arrange your day into time blocks for this and time blocks for that, and then a train is late or traffic prevents you from getting to lunch on time, it's going to make you upset!
For this reason, it's considered quite odd and even rude to just drop in on a friend or neighbor unannounced. Always give people time to work events into their own schedules.
Germans also put a lot of importance on the feeling of belonging to a community. In neighborhoods, people take care of their own gardens so that everyone's garden will look nice and reflect positively on the community as a whole. Germans are also very careful about recycling and protecting the environment. If you don't separate your garbage and recycling into several different bins, you'll definitely get some ugly muttering and hateful looks.
Privacy is an extremely big deal in Germany (as well as Austria). You're probably familiar with Google Street View, right? Did you know that there's a big Germany- and Austria-shaped hole in the Street View map of Europe? This is a reflection of how unwilling Germans are to let corporations take hold of their private data, a characteristic that some people have linked to the totalitarian regimes of Germany's past that filed away every little data point for future exploitation.
At the same time, though, Germans are quite comfortable with their own bodies. Public nudity is not seen as shameful or criminal, though it has declined in recent years (no doubt due to the rise of privacy-intruding technology). There are still many nude beaches in Germany and a large Freikörperkultur or "nudity culture."
2. Religions in Germany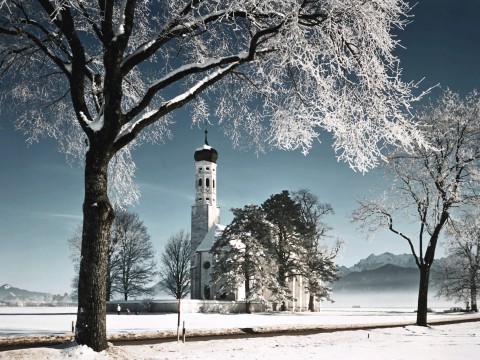 The history of Germany is more or less the history of Europe, given that Germany is centrally located and in its various political incarnations has been massively influential in regional affairs.
European history experienced a massive shift when a particular German-speaker, a monk named Martin Luther, started the Protestant Reformation in the early sixteenth century. His writings caused an enormous schism in the Church and set the stage for literally centuries of conflict between Protestants and Catholics.
As such, it may not surprise you to learn that in German culture, religious beliefs are predominantly Lutheran Christian!
There are also a number of Catholics (particularly in Southern Germany) as well as an increasing number of Muslims. Starting in the late twentieth century, there has been more and more immigration into Germany from Muslim countries, bringing the percentage of Muslims in Germany to 4.4 percent. Starting in 2015, there was a relatively large increase in the Muslim population (though it still represented just over one percent of the total population), and many Germans viewed this negatively.
This slight demographic shift has prompted a recent national conversation about heritage, faith, and immigration. Many Germans have more open-minded attitudes about these things now than they did before.
3. Family and Work
In German culture, family life is stable and families tend to be on the smaller side, with two parents raising one to three children. Most families in Germany live in relatively large houses in commuter towns and suburbs, though the city centers of the largest cities are packed with dense apartment blocks for students, singles, and younger couples.
Fewer and fewer women in Germany are choosing to marry and have children in the first place, actually, leading to a demographic crash that's worrying many economic forecasters. This is due to women wanting to have more of a career for themselves instead of caring for children—though both the German and Austrian governments have mandated Mutterschafts ("maternity leave") and Vaterschaftsurlaub ("paternity leave").
Speaking of careers, what is German work culture like? 
When it comes to work, Germany remains an economic powerhouse in manufacturing, engineering, and technical innovation in general. All universities in Germany offer free tuition, so the workforce gets more and more educated every year.
Work culture in Germany is the envy of many other nations. Although business can still be quite formal, several weeks' worth of vacation every year is considered the norm. And because of the German love for well-run societies, businesses that force their employees to work overtime are looked down upon as exploitative.
4. Art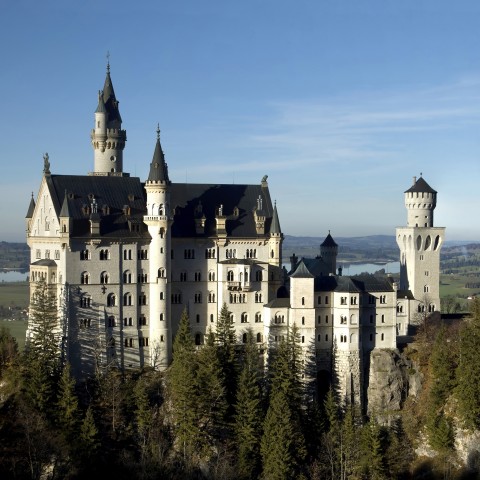 The art created by German-speaking people over the years is practically without peer. You've got your Beethoven, Mozart, Mahler, and Bach to start with—and if you're a classical music aficionado, you have literally hundreds more to choose from.
Architecture is also a big thing in Germany. A lot of the country's architectural heritage was destroyed during the war, so what you have in many cities is a mixture of surviving pre-war buildings, twentieth-century utilitarian architecture, and new eco-conscious buildings from the twenty-first century.
Germans, Austrians, and the Swiss all share a love of art and an appreciation for music. Practically any city you go to has at least one museum open to the public for zero cost, and you can usually find just as many tourists as locals at the exhibits.
5. Food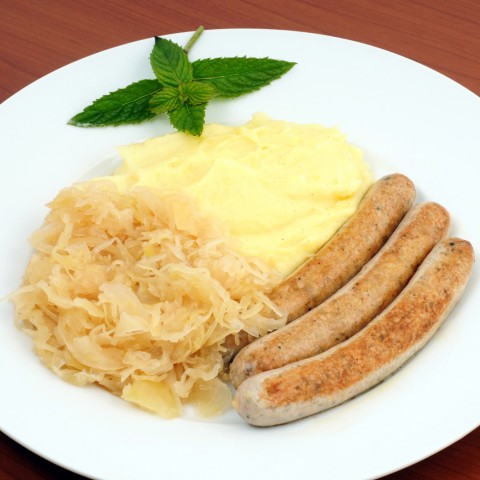 German culture and food go hand in hand.
Although many Europeans have German relatives, you don't tend to see a lot of German (or Austrian, or Swiss) restaurants in foreign countries. Too many people might go their whole lives without ever really knowing what "German cuisine" entails.
On the whole, German food is heavy with lots of meat and sauce. Meats are generally cured, pan-seared, or roasted (as opposed to fried or deep-fried). Germans also enjoy thick and rich black bread full of healthy grains.
In fact, the "healthy" part is really important.
Many Germans like organic food and are willing to pay a premium on Bio– whatever that prefix may apply to. Groceries are significantly cheaper in Germany compared to many other countries, with bread, cheese, vegetables, and meat all coming in at rates that make it easy to buy nutritious food at any income level.
Some famous German foods you might have heard of include Bratwurst (pan-fried sausages of all types), Brezel ("pretzels"), and Strudel (fruit-filled pastries).
There's a local Berlin specialty called Currywurst as well, which is a simple bratwurst with curry-flavored sauce and french fries. It's considered a local delicacy, and if you haven't had one, most people would say you've never really been to Berlin!
Maybe you already knew this, but one of the most popular dishes worldwide originated in Berlin! In the 1960s, Germany invited many Gastarbeiter ("guest workers") from other countries to help rebuild the nation after the war. Many of those guest workers were from Turkey, and since they had started to settle down in Germany, they also brought their regional dishes. One of those was the Döner Kebab. While the dish is originally of Turkish origin, the popular Döner sandwich is said to have been first sold in Berlin in the early 1970s by Turkish immigrants. Today, some of the world's most famous Döner Kebab shops are localized in Germany.
As for German food culture, Germans don't tip more than about ten percent for good service at restaurants, but they do tend to stay at restaurants for a while and enjoy their meals. People don't eat family-style; they order one plate for themselves and share if needed. Germans love Italian food more than any other foreign cuisine, though sushi might be a close second.
Has this little taste of German food started to whet your appetite? Head over to our vocab lists and lessons about German food for more information and practical vocabulary:
6. German Beer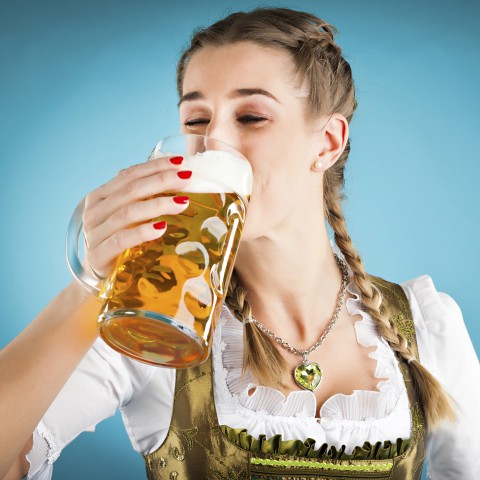 Actually, German beer deserves its own article, but since it's an integral part of German culture, we just had to mention it here. 
Do you know of any other nation that has laws about how beer can be brewed? The Reinheitsgebot (literally, "purity order") is a law that regulates which ingredients can be used for brewing beer, and its tradition goes back to the sixteenth century. 
The original Reinheitsgebot said that beer could only be brewed using Wasser, Gerste, und Hopfen ("water, barley, and hops"). Even though the law changed a bit over the centuries, you can find a regulation in modern legal texts which says that an alcoholic beverage which does not consist of the three previously mentioned ingredients, and was brewed in Germany, can't be called Bier ("beer"). 
Saying that beer is an integral part of German culture isn't an exaggeration. It's the German's favorite beverage, and there are even festivities dedicated to beer, such as the Oktoberfest (literally, "October celebration"). There are around 1600 breweries in Germany, many of them run by monks in cloisters. 
And one more fun fact for you: Did you know that the legal age to drink beer in Germany is sixteen?
7. Traditional Holidays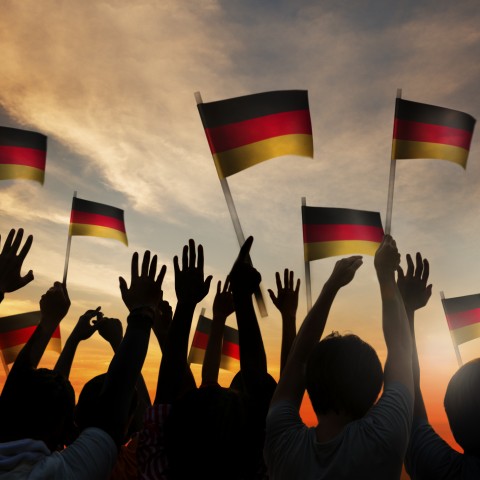 Germany was never colonized by a foreign power, so there's not really a "German Independence Day" that gets celebrated.
However, Germany was split up into East and West Germany for pretty much the entire second half of the twentieth century. When the two halves reunited on October 3, 1990, it was cause for immense celebration. Every year, Germans commemorate Tag der deutschen Einheit ("German Unity Day"), on which a different German city hosts a special event by the German political leaders and holds festivities for everyone to take part in.
Austria's equivalent is the Nationalfeiertag ("National Holiday") on October 26 to mark a return to sovereignty in 1955. 
Also, in German-speaking regions, New Year's Eve is celebrated as Silvester, a second religious holiday separate from New Year's Day where people set off fireworks and celebrate with lucky pigs in Vienna—yes, really. 
→ For more information on a variety of German celebrations, visit the German Holidays section of our blog!
8. Conclusion
How much did you learn about German culture and traditions from reading this article? How does German culture compare with that of your country? Let us know in the comments! 
Culture is always hard to fully understand when you're on the outside looking in. Are you wondering how to experience German culture and finally lift that veil? Learning how to speak excellent German is a great place to start!
When you study German with GermanPod101, you'll get cultural notes in every lesson, plus extra information about cultural norms you've got to be aware of. And once you're comfortable with the German language, it will be that much easier to deal with the culture because you'll be seeing it through much more nuanced eyes.
Sign up today on GermanPod101.com and take the plunge into German culture!