So you're ready to move to Germany with the Germany job seeker visa? You're ready to finally work in Germany? This is a country that has so many different sides to show, and so many different accents, cultures, and landscapes. It reaches from the Baltic Sea and flatlands in the north to the Alps with Bavarian culture, to the forests and lakes in the south.
In between, you have many big cities such as the capital Berlin, the finance and logistics centre of Europe Frankfurt, one of the biggest city complexes named Ruhrpott in the west, and the fastest growing city in Germany: Leipzig.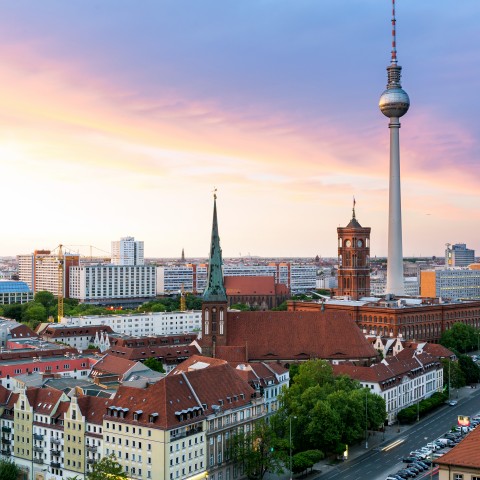 When moving to a new country, you'll have an explosion of feelings. On the one hand, you're excited to meet new people, get to know the culture, and achieve mastery of the new language. On the other hand, you need to find a job and you need to get through the headache of dealing with a new working culture (Arbeitskultur).
So, is it easy to get a job in Germany?
In this guide, we'll show you the whole process of finding a job in Germany. We begin with the requirements, what jobs to look for, where to look for positions, and even cover the German work culture.
Are you ready? Let's get straight to it and prepare for your time in Germany, so that you can find jobs in Germany in 2019.
Start with a bonus, and download the Business Words & Phrases PDF for FREE! (Logged-In Member Only)
Without further ado, here's our guide on how to find a job in Germany.
Table of Contents
1. Requirements and Paperwork
One thing you should know upfront: Germany is the country of bureaucracy (Land der Bürokratie). So, get prepared to do some paperwork (papierarbeit) as long as you stay in Germany. Before applying for a job, you need all your papers and your visa ready. Don't be afraid; we'll show you how to easily set up your stay in Germany.
First: Everyone who's from a country in the European Union (EU), European Economic Area (EEA), or Switzerland doesn't need a visa as long as they have an ID card or a valid passport. But, you need to register an address in Germany to work.

1- The German Job Seeker Visa
Jobs in Germany for foreigners start with a job seeker visa. The job seeker visa is a long-term residency permit that allows you to stay in Germany for six months looking for a job. With this visa, you're not allowed to work immediately, but to look for a job. If you find a job during this period, then you'll be given the Germany work visa or a work permit to work and live there.
There are some requirements you need to fulfill in order to obtain the visa. For example, you have to have a Bachelors or Master degree and at least five years of experience in your field of study. To see all the requirements, take a look at the official visa website.
2- Do I Need a Visa? — Visa Types and Requirements
There are more than 15 different visa types for foreigners and the one you need strongly depends on which country you're from. So please, take a look on the official website and find out if you need a visa and which visa type fits your needs.
As already said, it strongly depends on how high your expertise is in your field of studies (studienfach), and what degree you're holding. When looking for a job in Germany, most people need to apply for a residence permit before entering the country. When the job is highly qualified, it will be easier for you to obtain the visa. But to be sure, check out Expatica.com.
2. Which Job Fits Your Needs? — Job Types
In such a developed country like Germany, obviously, you can choose just about any career you can think of. So in the end, everything comes down to your personal preferences (persönliche Vorliebe) and of course your level of German. It's not always necessary to be fluent, but let's face it, speaking German will be a big advantage.
1- Jobs for German Beginners
If you're a complete beginner in German, finding a professional position will be harder for you. So you need to get a bit creative and lucky as well. Most companies will expect you to be at least a little fluent with your German. For complete foreigner-friendly jobs, take a look at the section below. There, we'll tell you a little about how to find a job in Germany if you don't speak German.
We at GermanPod101 offer you a wide range of free resources, lessons, and starting guides for your German learning experience. Before thinking about moving to Germany for work, work even harder on your German skills. Our MyTeacher service will boost your level of German even faster.
2- Jobs for German Intermediate Learners
Your chances of finding a job in Germany are already higher when you have at least basic German skills and can speak about all the subjects that you're interested in. Your search for a job will go much faster when you know how to properly express yourself.
Most employers will test your German skills during the job interview and will be happy when you show that you can communicate. They might ask you for certificates such as Goethe B1. But either way, you'll have a good chance at the job with your intermediate knowledge of the language.
3- Jobs for Fluent German Speakers
You'll be treated like a native speaker when searching for a job if you already speak German at a fluent level. You don't even have to be on a native level with your German; fluent is just enough.
You can be picky when looking for positions. Apply like you would in your home country, just to the jobs that you like and that fit your professional skills.
Some of the companies you're applying to might ask you for a proof of fluency. Some certificates you can show are Goethe C1 and TestDaF.
Even fluent speakers can improve their German language skills day by day with our helpful bonus classes.
4- Foreigner-Friendly Jobs
Apart from professional and common jobs, you can get a bit more creative with your job search and prepare yourself for some jobs that not everybody is doing. You can find some English speaking jobs in Germany if you take this path. When it comes to these jobs, your native language can greatly benefit you, as can an intermediate level of English.
Language Teaching (Sprachen unterrichten)
This is probably the most obvious option. It doesn't necessarily need to be English that you're teaching; it could be any other language. Some spontaneous ideas are French, Spanish, Italian, and Japanese.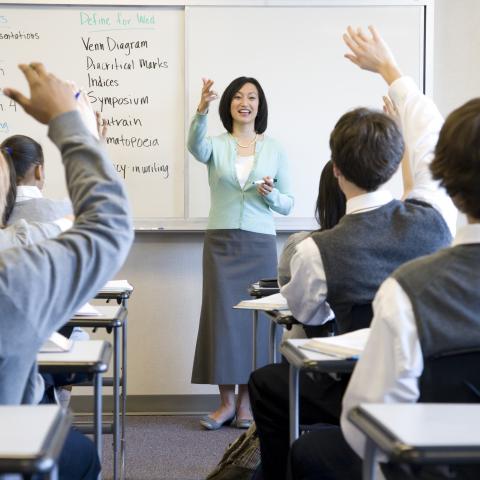 For some teaching jobs, go to the the following websites:
You can look for jobs just about anywhere. You can look for positions as a professional teaching staff member (professioneller Sprachlehrer) at an international company, teach school children from primary to high school, you can teach at universities, you can do private tutoring, and anything else that comes to your mind.
When looking for this kind of job, if you do it as a freelancer or even as a full-time worker, companies might ask you for a certificate such as TEFL.
Tourism Industry
This might be even more obvious than teaching your mother tongue (muttersprache) to Germans. But surely in cities and popular tourist spots, such as in the south, you can get hired by a company specializing in tourism. Having a degree in closely related studies will be even better for you.
This may be a good source of English speaking jobs in Germany, but even when working in the tourism industry, you should get used to a bit of German and improve your language skills daily.
Jobs here range from being a tour guide or working with a travel agency, (Reisebüro) to being a receptionist in a hotel or hostel. Even working in a restaurant or bar in a tourist spot could be a great opportunity for some quick money.
5- Volunteering in Germany
If you don't want to go to all the trouble of looking for a professional job and fulfilling all the requirements to get a working visa (arbeitsvisum), just think about going to Germany as a tourist or on a working holiday visa. Do you want to know what your options are?
The answer is volunteering (freiwilligenarbeit). It certainly won't make you rich, but your life experience, your spirit, and your view of life might change in this way. And maybe you'll be able to make some good contacts for your future life and get into a professional position during this time.
Volunteering is quite easy to understand. You offer some of your time for accommodation (unterkunft) and in the best case, even food. Don't worry; the person you'll work for won't rip you off and the workload isn't overwhelming.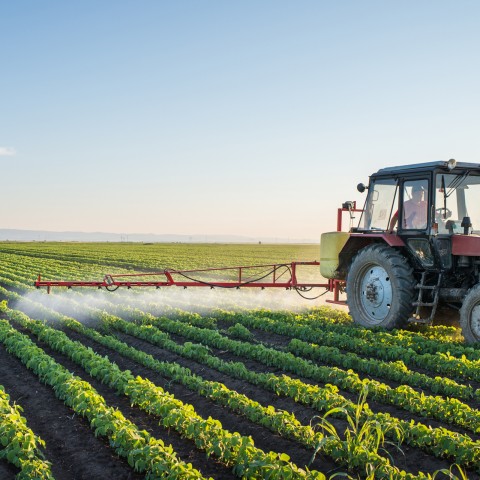 There's a large variety of jobs in this field: field work, renovating houses, working on farms or in hostels, walking dogs, and taking care of other animals. You can find interesting alternatives on:
Workaway: This is a volunteering service, where families and companies offer their home. It offers a premium membership service, where you can apply to any position. They are paid annually, so this won't be costly for you.
HelpX: HelpX is similar to Workaway. You can find interesting positions on both websites. The interface of HelpX could be a bit better, but the service itself is great.
WWOOFing: Woofing is a big platform if you love nature and would like to work on farms. Its speciality is organic farming.
3. Where to Look for a Job
Now we're coming to the interesting part. Where do you actually apply and look for jobs, on the web and offline? We collected some helpful websites for you. Note that there are more options, but these are the most common ones.
1- General Job Search Engine
1. Official Website
Bundesagentur für Arbeit: This is the official national agency for employment, and probably the biggest and first resource you can use to find a job. There are offices in nearly every city and town in Germany. You can find practically everything here. But real quality jobs you'll most certainly not find on this platform.
2. German Favorites
You can use these sites to search for any kind of job and you'll find a wide range of jobs. You can find jobs in the medical service, information technology, and chemistry sector there, as well as smaller part-time jobs and head positions. Just browse around these websites and they can keep you busy for weeks.
3. Search Engines
These platforms will always have some positions to offer you. Firms from all around the world in every sector are publishing here. Keep in mind that for jobs in Germany, Indeed is a good place to start.
2- Specialized Directories
GetInIT: Want to get into the IT sector? This is the right place for you.
Jobvector: This is for everybody in the science, medicine, and engineering studies field.
YourFirm: This one is great if you're looking for a job in a middle-sized company.
3- Recruitment Agencies
A quick hint from us. Just use these agencies if you really have some special skills to offer or some degrees that not everybody can show. Because if you don't have those, the agency will most likely not help you find a job.
If you're getting really specific with your job search, just type into Google "Personalagentur" + your specific niche that you're interested in.
4- Expat Portals and Communities
Of course, there are some pages that just specialize in listing jobs for English speakers and foreigners:
Also keep in mind that finding people who have the same goal as you isn't that hard. Just a quick search on Facebook showed us that there are two major groups for foreigners who are looking for jobs in Germany.
5- Networking
Yes, like in any other country, it's good to focus on networking in Germany. With networking, you'll have a better possibility of finding a job. After going over all the other examples and websites above, we've finally come to the way that 90% of German people find their jobs. This may be, in fact, the best way to find a job in Germany.
Networking.
Networking.
NETWORKING.
Okay, I know you're thinking, "How am I supposed to do networking if I don't have any contacts in Germany?"
Fortunately, there are websites that focus just on that, on networking:
Get yourself a profile and show yourself to the recruiters (Personaler) out there. You can use their built-in job portals and apply to jobs easily and directly from your already-built profile.
And remember, you can also do networking offline. Go out, go to companies, present yourself. Make contact on Facebook, in the park, in a café. Just anywhere!
4. Why Will You Love Working in Germany?
Working in such a developed country as Germany has benefits. Just to name a few, you'll get health insurance, many days off, a straightforward but easy-going work culture, access to events, and much more. Let's jump right into it.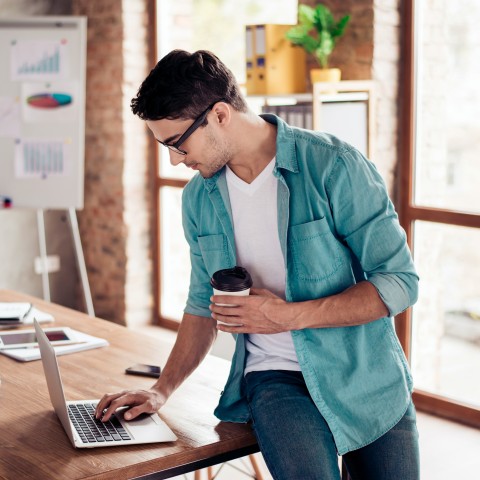 1. Health Insurance (Krankenversicherung)
When you're employed, you're automatically in the German health care system. It covers things such as hospital stays, dental care, doctor visits, eyeglasses, and more. You're automatically in this system and a small part from your salary will be used for this.
2. Pension Insurance
This is an insurance for your old days once you're retired from your working life. This ensures that you can maintain a certain standard when you're over 67 years old, and the outcome is around 67% of your average net income from your working life.
3. Unemployment Insurance
If you've worked at least one year in Germany, then you're qualified to receive funds from the state in the case that you lose your job. In case you become unemployed, you'll receive around 65% of your last income for the next 12 months.
4. Average Working Hours and Paid Holidays
On average, Germans work around 35 hours per week. That's much less than the standard in other countries such as the UK with 44 hours. You'll have at least 20 days of holiday, plus public holidays.
However, this information depends on the region where you live. Usually, in professional positions, you'll have more holidays. (This is usually 25-30.)
Just to name a few more benefits:
Help for new parents
Reasonable housing costs
Cheap transport
Accident insurance
Growing minimum wage
5. The Job Market in Germany
Did you know that the German economy is bigger than the whole economy of South America combined? That's pretty impressive, isn't it?
We have to consider here that Germany is the biggest player in Europe, and with its central localization in the European Union we became a strong partner for other big nations like the United States and China. We are the world champion of exporting goods.
Another fact that you should know before moving to Germany is that our unemployment rate is on a years-long low. In 2019, we're facing an unemployment rate of less than 4%, and in some cities like Munich, this number is even less.
And here comes the best fact for you. In Germany, we're facing a shortage of experts in different professions. These include:
Mechanical engineers (Maschinenbauingenieur)
Automotive engineers (Fahrzeugingenieur)
Electrical and building engineers (Elektro- und Bauingenieur)
IT specialists (IT-Spezialist)
Health workers and doctors
Some global players have their headquarters and manufacturing bases in Germany. Just to name a few:
Volkswagen
Audi
BMW
EON
Daimler
Adidas
MAN
Siemens
6. How GermanPod101.com will Help You Get a Job in Germany
Wow, finding your way to the end of this article was a journey. But we're happy that you made it and that you're not discouraged from finding a job in Germany. We showed you all the benefits you'll receive as an employee in Germany. Are you ready to apply for your first German jobs and get a flat in Berlin or Munich?
Before going to Germany, make sure that you work on your language skills. For this, we have tons of free vocabulary lists on our website and free lessons for beginners, intermediate learners, and advanced speakers.
Once you've found your job or are in the middle of the process, make sure you get the necessary vocabulary right.
Just a quick reminder for our premium service MyTeacher. There, you'll have access to a personal one-on-one coach who will work just with you to improve your language skills so you're ready for your first job in Germany. But with GermanPod101.com's lists and lessons, you're already set up just enough to start.
What are you waiting for? Whether you're looking for jobs in Berlin or English speaking jobs in Germany, you now have the resources you need to get it! Good luck!