Witches, sorcerers, costumes, tricks, and superstition…no, it's not Halloween! We're talking about Walpurgis night in Germany.
While you might not associate the beginning of spring with witchcraft and sorcery, this correlation has some interesting roots in numerous European countries. In this article, you'll learn about the origins of this mystical holiday and how it's celebrated today.
Let's go!
1. What is Walpurgis Night?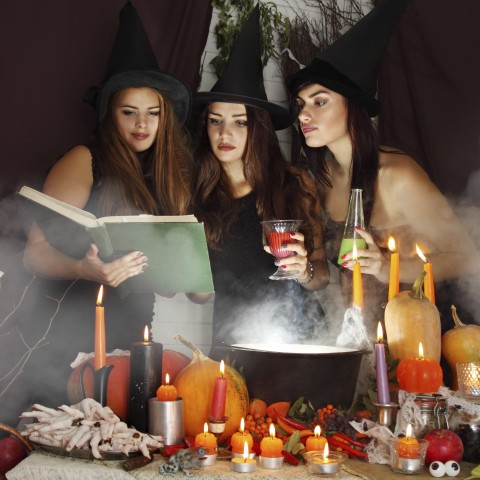 Walpurgis is a festival that takes place each year, beginning on the night of April 30 and ending on May 1. This festival is also common in a number of other European nations, including Sweden, Finland, the Czech Republic, and Estonia.
Walpurgis Night is named after an eighth-century abbess named Saint Walpurgis (also known as Saint Walpurga). She was known for her effectiveness in spreading Christianity, as well as her supposed abilities to deflect witchcraft and heal a variety of ailments. After her passing, people would invoke her in their prayers in the hope that she would keep the witches at bay.
You see, it was believed that witches and sorcerers would hold a Hexensabbat (Witches' Sabbath) each year in the Harz Mountains atop Mount Brocken. They were thought to engage in crazy dances and conspire with demons—or even Satan himself—to harm Christians and cause other sorts of trouble.
In addition to invocations of Saint Walpurga, people would light bonfires on the hillsides and create as much noise as possible to scare away witches.
Over time, Walpurgis Day became less associated with actual witchcraft, and more and more people perceived this day as a time to reflect on the charms of such superstitions. Today, the holiday is mainly celebrated just for the fun of it, though the superstitions behind it are still strong in some places.
→ Make sure you also brush up on your Religion vocabulary while you're at it.
2. German Walpurgis Traditions
While this witch festival in Germany is celebrated in most regions, there are a few towns and regions that have larger celebrations than others:
Thale
Goslar
Wernigerode
Brocken
These areas often have a variety of festivities going on for Walpurgistage (Walpurgis Day), such as dances, comedy shows, and juggling acts. Everyone will be dressed up in some sort of witch or sorcerer costume, broomsticks and all. There are also all kinds of fun stalls, from those selling tasty food to others showcasing arts and crafts. At night, there are fireworks.
Wherever you go, there's likely to be a Maifeuer (May bonfire). This is a large bonfire set at night, around which people dressed in costumes enjoy themselves with drinks and songs. A popular activity is called "May jumping," and it involves couples jumping over parts of the fire that have started to die down. There's a Christianized version of the bonfire called Easter bonfires.
Walpurgis is commonly associated with the end of winter and the beginning of spring. People may enjoy taking in the scenery and the warmer weather, and it's popular to sing a number of May- and spring-related songs. Drinking something called woodruff punch is another common activity; this is a special alcoholic beverage made using white wine, semi-sparkling wine, and a type of plant called woodruff.
Walpurgisnacht in Germany is also a time to expect pranks from youngsters. Many of Germany's youth seize the opportunity to hide personal belongings or spray paint public property.
The day following the Walpurgisnacht witch festival is Maifeiertag (May Day), and this is when the maypole is erected in many German towns. In bigger cities, this often involves brass bands and even a city fair. Though this is less common nowadays, it's worth noting that Walpurgis and May Day are associated with leftist riots as well.
3. Walpurgis in Literature and Theatre
Did you know that Walpurgis night in Germany features in famous pieces of literature and other art forms? Here are just a few examples:
Faust by Goethe
The Magic Mountain by Thomas Mann
Who's Afraid of Virginia Woolf? by Edward Albee
4. German Vocabulary You Should Know for Walpurgis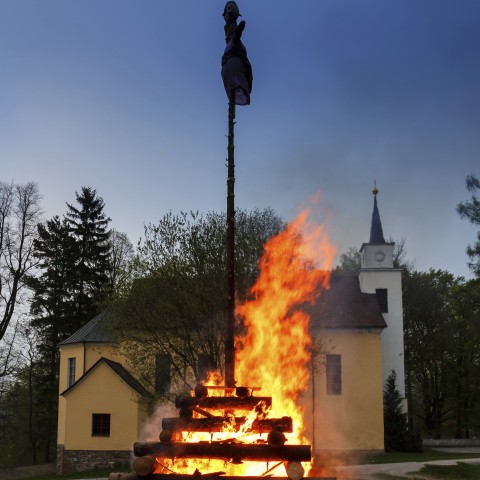 Ready to expand your German vocabulary? Here are some of the words and phrases from this article, plus a few more:
Mai / May
Hexe / Witch
Berg / Mountain
Glocke / Bell
Besen / Broom
Tanz in den Mai / Dance into May
Heilige Walburga / Saint Walburga
Maifeiertag / May Day
Maifeuer / May bonfire
Hexensabbat / Witches' Sabbath
Walpurgistage / Walpurgis day
Aberglaube / Superstition
Zauberer / Sorcerer
Maibaum / Maypole
Make sure to visit our Walpurgis Night vocabulary list to hear and practice the pronunciation of each word!
Final Thoughts
Walpurgis night is a fun holiday with some more serious background. What are your thoughts on this holiday? Is there a similar festival or celebration in your country?
If you enjoyed this article and would like to continue learning about German culture and the language, then head over to the following pages on GermanPod101:
If you would like to start making the most of your time studying with GermanPod101, create your free lifetime account today and gain access to tons of fun and practical lessons and materials. Learning German can be a challenge, but you don't have to go it alone.