The German language is currently the 15th most spoken language in the world. The number of first language speakers according to the 21st edition of Ethnologue is 76 million. Speakers of German are found in 28 countries, located in 6 continents. German has official language status in Belgium, Liechtenstein, Luxembourg, Switzerland and Austria. You'll also find German speakers in Kazakhstan, Russia, Brazil, Namibia, Argentina, Paraguay, Bolivia, South Africa and Australia.
Being part of the Indo European language family, the English language and the German language share around 60% of their lexicon. Like most languages, the German language has its own set of quirks and unique features, which at times add to the confusion of German language learners.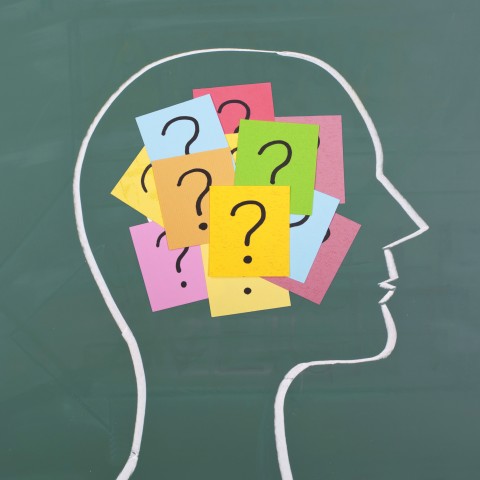 1. Quirky German language
German is a language that is known for being logical. However, the language also has many characteristics that make it confusing as well as inspiring. Here are some of these interesting characteristics.
Among the languages in Europe, German is the most spoken. It still ranks first among the most common European languages, besting English, Spanish, French and Italian. German is spoken as a first language by 16% of the population in Europe.
In the past, German and English have three genders, but with the changes in English grammar, it uses masculine and feminine and use a gender-neutral nouns and pronouns for persons of undetermined gender. German on the other hand retained the old rule, so it has masculine, feminine and neuter genders.
Telling time in German is a bit tricky for language learners. When a German tells you that it's halb drei or half-three, this does not mean that it is half past the hour of two. Rather, this means that it is 30 minutes to three.
Germans are also known for their propensity in creating compound words – words that contain several consonants. Here are a few examples:

der Kühlschrank. The literal meaning of this is cool cupboard, but technically, this refers to a refrigerator.
das Weichei. This is not a very complimentary word. Literally, it's translated as soft egg, but wimp is its real meaning.
der Tagedieb. You might have guessed correctly. This translates to day thief, but it does not really mean that someone is stealing the day. What it actually means is someone who dawdles, someone who is a layabout or somebody who wastes the day doing nothing.
der Handschuh.This is somewhat understandable, isn't it. If you guessed that it meant the hand shoe, you got it right! But your hands do not wear shoes. Instead you wear gloves, which is the correct translation of the term.
das Fingerspitzengefühl. This is definitely not the last in the list of German compound word, but this one is quite meaningful. Its literal meaning isthe fingertip feeling. The accurate translation of this phrase is intuitive instinct or flair. It also means tactfulness.

Depending on which study results you are looking at, German can be the third or the seventh most studied language in the world. It is safe to say that it belongs to the world's top 10 most taught languages.
The Koreans may have invented the movable printing type but Germany introduced mechanical printing to the world. It printed the first book in movable metal type – the Gutenberg Bible. Contrary to what some people believe, the Gutenberg Bible is not German but rather written in Latin.
The German alphabet has 26 letters just like the English language, but it has three umlauted (letters with two dots on top) letters, ä, ö, ü as well as a ligature, ß that is called ein scharfes (sharp S or double S). It is a peculiar letter. If you use double S for 'Masse' when you do not have a German keyboard, it translates to mass. But if you write Maße, it refers to dimensions.
Despite the confusion that is natural to the German language, do not let this deter you from learning German.
Because Germans love using compound words, it is easy for them to construct very long words by combining these compound texts, resulting in words that could be about 30 to over 60 letters in length. At the same time, expect to see lengthy meanings for these words.
2. Longest words in German
Creating compound words is not exclusive to the German language. There are several more languages where you'll encounter compound words, although German is legendary for having very long words. Even Mark Twain said that due to their length, some of the German words have their own perspective.
1- Siebenhundertsiebenundsiebzigtausendsiebenhundertsiebenundsiebzig
This word contains 65 letters and looks like you'll run out of breath before you finish saying it. If you look carefully, you might have a clue as to what it actually is. That's right; it's about numbers and number 7 to be precise. Because all numbers can be expressed in long words in German, this one is the compound word for seven hundred seventy-seven thousand, seven hundred seventy-seven or 777,777.
2- Rindfleischetikettierungsüberwachungsaufgabenübertragungsgesetz
This 63-letter term refers to the law for the delegation of monitoring beef labeling. It is officially the longest word that appears in government documents. The law which was passed in 1999 was meant to protect beef consumers from bovine spongiform encephalopathy (BSE) or mad cow disease. However, the law has been dropped as the EU declared that testing is not needed anymore. Hence the word will now be a part of history.
3- Rechtsschutzversicherungsgesellschaften
There are only 39 letters in Rechtsschutzversicherungsgesellschaften, which translates to insurance companies providing legal protection. It's included here because it holds a Guinness Book of World Records recognition as German's longest word that is commonly used.
4- Kaftfahrzeug-Haftpflichtversicherung
At 36 letters, it is one of the shortest compound words in German. Kaftfahrzeug-Haftpflichtversicherung equates to motor vehicle liability insurance. It is the longest word that is included in the Duden German dictionary.
5- Sozialversicherungsfachangestelltenauszubildender
This 49-letter word is a modern term. It refers to a trainee assistant social insurance broker.
Some of these are not even the longest words Germans ever came up with, but they are quite distinct. Several more are truly unique and tongue twisting.
For example, Betäubungsmittelverschreibungsverordnung (regulation for requiring a prescription for an anesthetic), Massenkommunikationsdienstleistungsunternehmen (companies providing mass communications services) and Nahrungsmittelunverträglichkeit (food intolerance).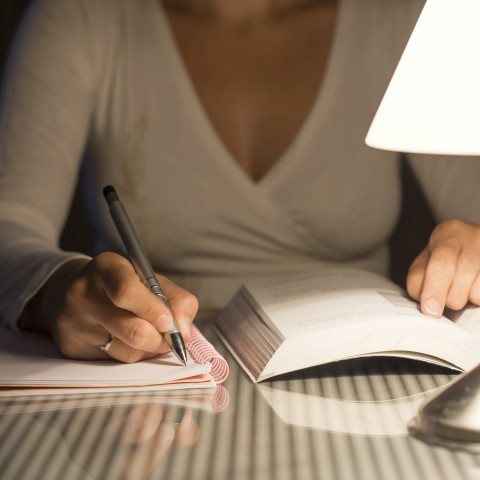 3. Keep Learning German!
Don't stop learning a new language. German is similar to English so in time you'll be able to pick up the pace as you learn to recognize the German words and their English equivalent. Find the most suitable online lessons on the German language to support your formal language learning. If you need language translation services, find the best translation company that will meet your requirements.
Author's bio:
Sean Patrick Hopwood is a polyglot whose interests include technology, the Internet, education, and positive thinking. He is the President and CEO of Day Translations, Inc., a company serving international clients with a wide range of language services including translating, interpreting and website and app localization.