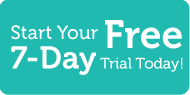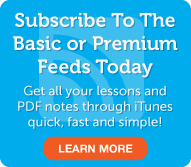 German Word of the Day
5 Most Recent Forum Posts
Social Networking
Search Results
Hello Listener,
Why's this the one lesson you don't want to miss? This is your BIG chance to take advantage of what's to come. In 2014, we're launching even more incredible features and amazing learning resources, but you have to be a Premium Member to get 'em.
Cyber Monday Deal: Click Here To Learn German At 50% OFF

Take advantage now. Become a Premium Member at 50% OFF, and…
Get instant access to our advanced language learning system, and
Ensure access to all the amazing features coming in 2014…

Over 2,200+ Audio and Video Lessons across all 29 Innovative Language sites
Innovative Language App for the iPhone/iPad - Get complete GermanPod101 access on your mobile device
Custom Words List Mobile App - Create, Study & Share Your German Wordlists With Others!
New Video Lessons including Pronunciation Series & "Can Do" Series
And much more!
Don't miss your BIG chance to get Premium Access at a FRACTION of the regular price!
Get 50% OFF 1 & 2 Year Premium at GermanPod101!

But you must be a Premium member to get exclusive access to these new features - in addition to our advanced learning system and the features we added in 2013 like…
- Brand New Lesson Pages and Lesson Premium Study Tools!
- Improved Voice Recording Tool for perfect pronunciation!
- Over 1,657+ lessons across 29 Innovative websites!
- Brand new Audio and Video series!
- 2 New Language sites - SwahiliPod101 and PersianPod101!
December is the month to join GermanPod101. Tune in to this Sunday News to get exclusive news about new features and a 50% OFF Cyber Monday special!

Cyber Monday Special: Click here to get 1 or 2 year Premium at 50% OFF! Ends 12/2/2013!
Premium Members

Premium Lesson Checklist
Basic Members

Basic Lesson Checklist
New GermanPod101.com lessons are published weekly - that you already know. Or at least, we hope so! But are you taking full advantage of the lesson player? And are you mastering the German conversation, grammar, and vocabulary presented in every lesson? Tune in to this Sunday News for tips on how to master all the German in every lesson. Plus, learn about an upcoming discount for our dedicated listeners that want to learn more German for less!
Summer Survival Sale: Click Here to save 30% on Basic & Premium!
Premium Members

Premium Lesson Checklist
Basic Members

Basic Lesson Checklist
Learn German with GermanPod101.com! You are in Germany touring all of the historical German sites. While at the Reichstag, you have a wonderful experience with the tour guide. He is able to answer all of your questions and is quite funny when he mixes up the German artist's name that enshrouded the building. When the tour ends, you ask him in German, "Do you direct the tour of the Reichstag every day?" He replies in German, "Yes, I do. Would you like to come back?" You tell him in German that not only would you like to come back, but you have a friend that you think might enjoy the tour as well. You decide that you will bring your friend back in a few days, now that you know the tour guide will be the same person. Maybe you will see if he purposely mixed up the artist's name for a laugh, or if he made an honest mistake.
Learning German with GermanPod101.com is the most fun and effective way to learn German! This German lesson will teach you how to form the genitive plural in German. Did you know the genitive plural has no indefinite article? You will after this lesson! Also, we will teach you about the historic Reichstag building and why so many visitors want to tour it. Visit us at GermanPod101 where you will find many more fantastic German lessons and learning materials! Leave us a message while you are there!
Premium Members

Review
|
Play
|
Popup
Dialog
|
Play
|
Popup
Premium Learning Center
Premium Lesson Checklist
Basic Members

Lesson Notes
Basic Lesson Checklist
Lake Constance (in German: der Bodensee) is one of the largest and most beautiful lakes in Central Europe. It borders Germany, Austria and Switzerland. Lake Constance is definitely worth a visit, especially also its islands Mainau and Reichenau. Mainau is known as the "flower island" because of its exemplary gardening and Reichenau is home to the Abbey of Reichenau, a World Heritage site. The third island in Lake Constance, Lindau, also features some pretty sights. Join us today to learn about this beautiful German-speaking part of the world and then don't forget to visit it on your trip to the area!
Premium Members

Premium Learning Center
Premium Lesson Checklist
Basic Members

Transcript
Basic Lesson Checklist
Today we are covering a very well-known German hip-hop song: "MfG" by the group Die Fantastischen Vier. We'll also learn a lot of German acronyms and how German grammar treats acronyms. Finally, knowing the German acronyms featured in this song will enable you to understand a lot of things better - not just German texts and conversations but also culture.
Listen to an excerpt of today's song at Amazon.com
. Americans can also buy a legal mp3 of the full song right there; international visitors will have to go to 7digital instead.
Premium Members

Premium Learning Center
Premium Lesson Checklist
Basic Members

Lesson Notes
Basic Lesson Checklist