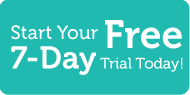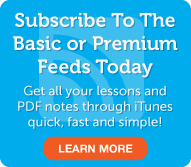 German Word of the Day
5 Most Recent Forum Posts
Social Networking
Learn German with GermanPod101.com! You are in Germany on vacation, enjoying your time sightseeing. You have met someone that you really like talking to, so you decide to ask her to spend the day with you. She is busy on the day you ask her out, but asks to make plans for the next day. The next day couldn't come fast enough. After having coffee with her, you tell her in German, "I would like to go to the Alexanderplatz. Do you want to come too?" She accepts the offer and you two head off to do some serious sightseeing. Maybe later on, she'll join you for dessert.
Learning German with GermanPod101.com is the most fun and effective way to learn German! This German Absolute Beginner lesson will teach you the German irregular verb that means "to want" or "shall." We will also tell which German sights are well worth your time to visit - from Germany's most famous shopping street to the busiest square. Visit us at GermanPod101 where you will find many more fantastic German lessons and learning materials! Leave us a message while you are there!
Premium Members

Review
|
Play
|
Popup
Dialog
|
Play
|
Popup
Premium Learning Center
Premium Lesson Checklist
Basic Members

Lesson Notes
Basic Lesson Checklist
This entry was posted on Thursday, September 13th, 2012 at 6:30 pm and is filed under Throwback Thursday . You can follow any responses to this entry through the RSS 2.0 feed. You can leave a response, or trackback from your own site.
2 Responses to "Absolute Beginner #18 - The Best Way to Make Plans in German!"